That time of year is quickly approaching. It is time to stock up on 7up and chicken noodle soup. There are so many things that can help during a nasty cold or flu. Today I am going to share the 3 essential in our home, other than soup.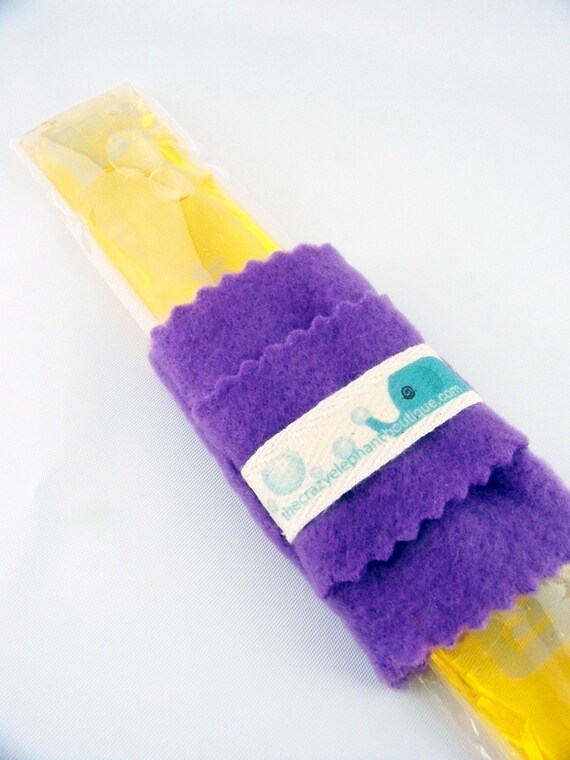 Grape Freezie Sleeve
The first are Freezie Sleeves. Jayne does not like pop, so 7up doesn't work for him. He will do pedialyte though and when a fever is involved we go for the pedialyte pops. The downside is that they are darn cold. Plus he is not usually holding the pop himself when he is sick. That means my hands are ice cold. Now I just slip on a freezie sleeve and my fingers are fine and I can focus on my sick kiddo.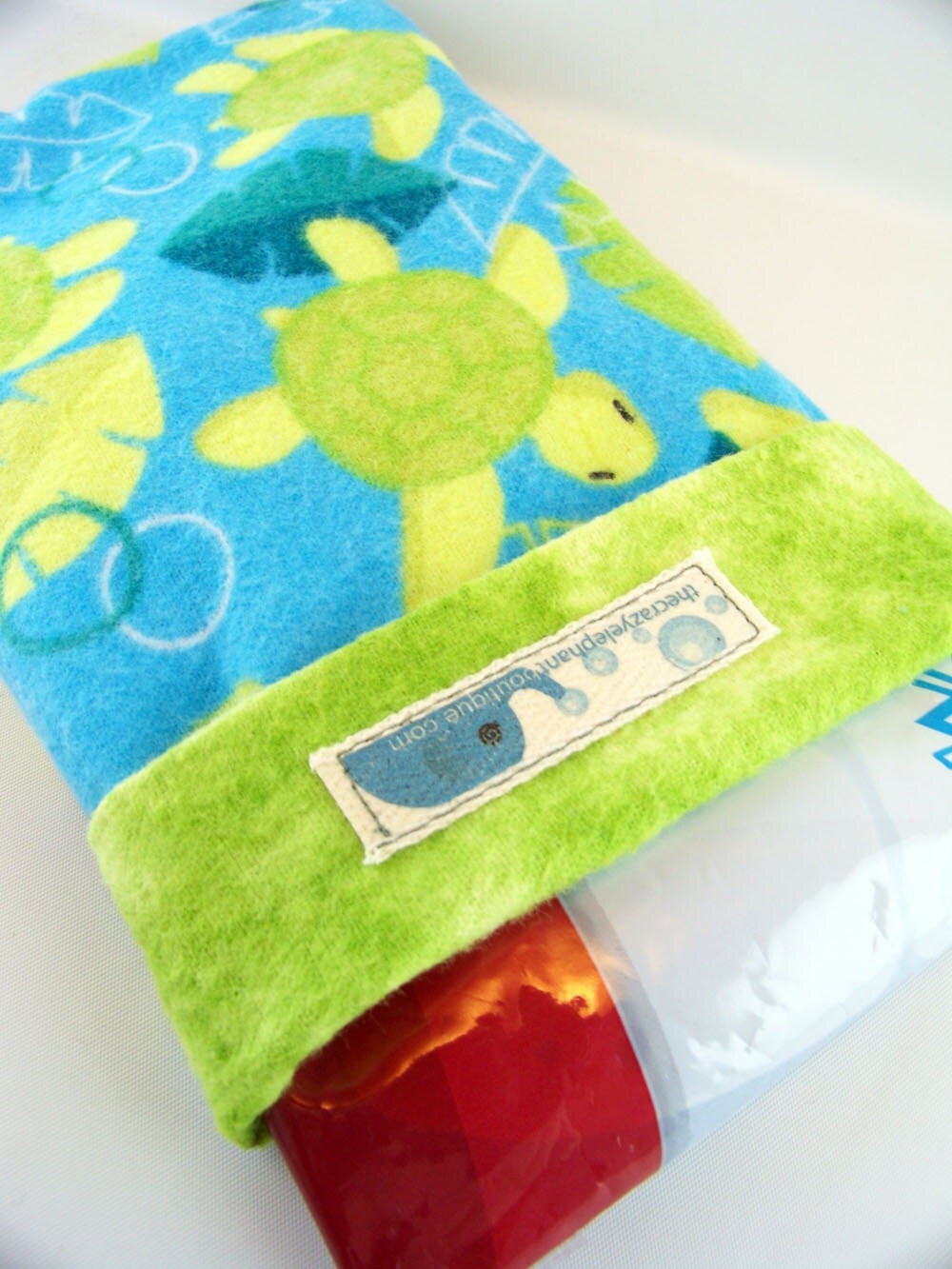 Sea turtle owie fixer
Next is the owie fixer. The owie fixer is great for owies, that is obvious. But they are also fantastic for fevers. They are made with 2 layers of flannel so that they don't allow too much cold from the ice pack through. It is a gradual cool down and the fun prints help cheer up a sick and feverish kiddo.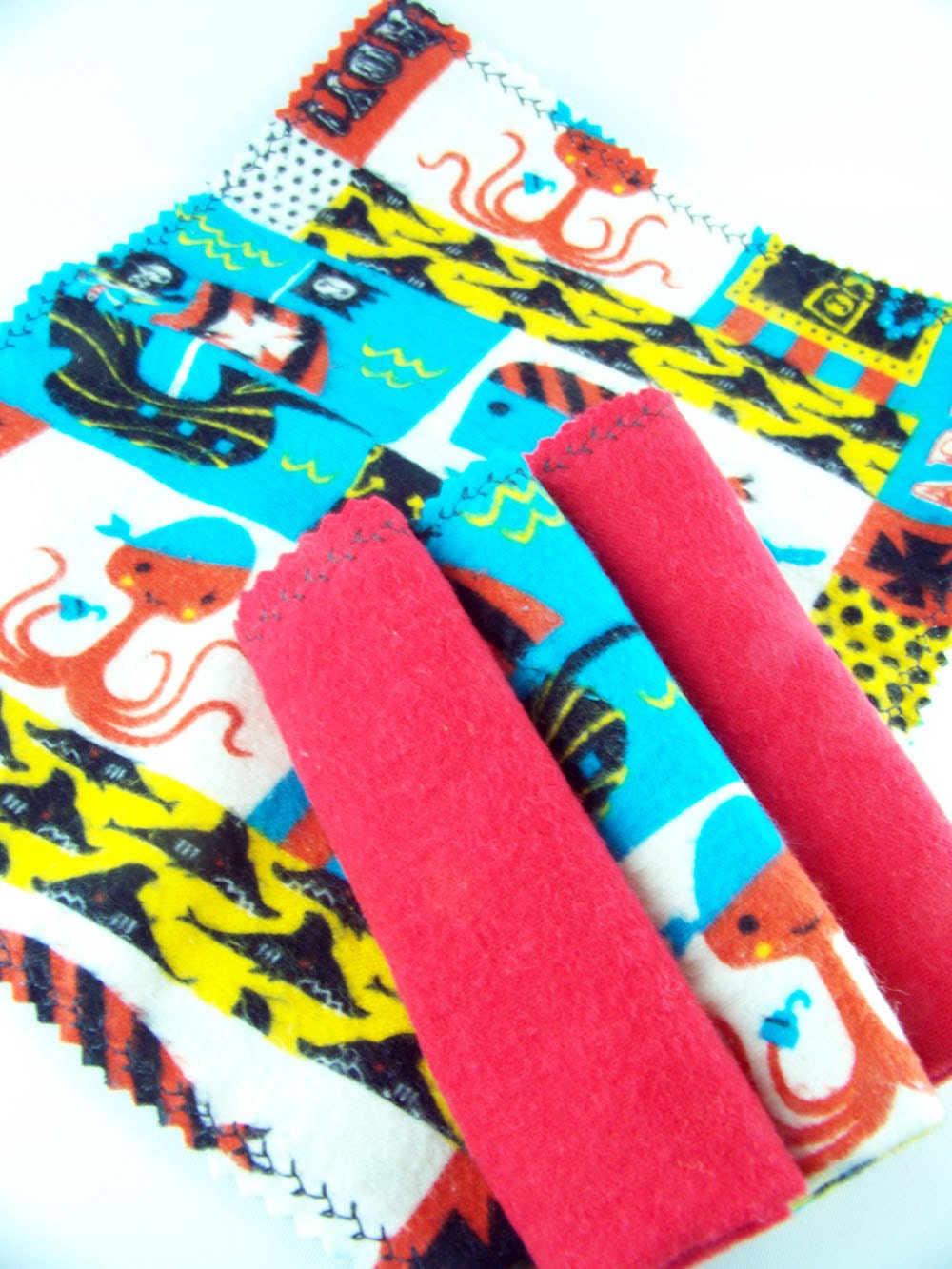 Pirate tissues
The most important, by far, are the little tissues. We used to go through boxes and boxes of tissues during cold and flu season. Now we have reusable cloth. It comes with 2 fantastic benefits. First you can wash them over and over again, so you don't have to worry about running out after the store closes. Second, your nose will feel better than ever. Our noses always got very raw and chapped when we used paper tissues, now it is not a problem.
Make sure you are stocked and ready to go when cold and flu season hits. There is nothing worse than having to go get supplies when you don't feel good! You can find all the items I shared here at
http://thecrazyelephantboutique.com